MEETING
brass, harmonic case, qr code
"Meeting" is a performative sculpture divided into two action times.
First action time:
Three hands in brass affixed to the wall bring back the most common handshakes in our daily meetings. The interactive and mechanical movement of the hands reproduces the natural movements of the greeting, up to the touch of buttons placed in the center of the sculpture. From the sculpture it follows the diffusion of a light welcome sound.
Second action time:



On the symmetrical sides of the three hands, QR codes have also been placed. With your smartphone, you access a web page where you can listen to the personal story stories. Stories collected in fortuitous encounters that took place in Naples and during which Neapolitan women told each other with sweet intimacy.
The "Incontro" sculpture is completed outside the hotel spaces, on the streets of the city, where around 100 qr codes have been posted, especially in the ancient center. The work is thus transformed into a street art operation, during which listening to love stories becomes a bridge between tourists and citizens.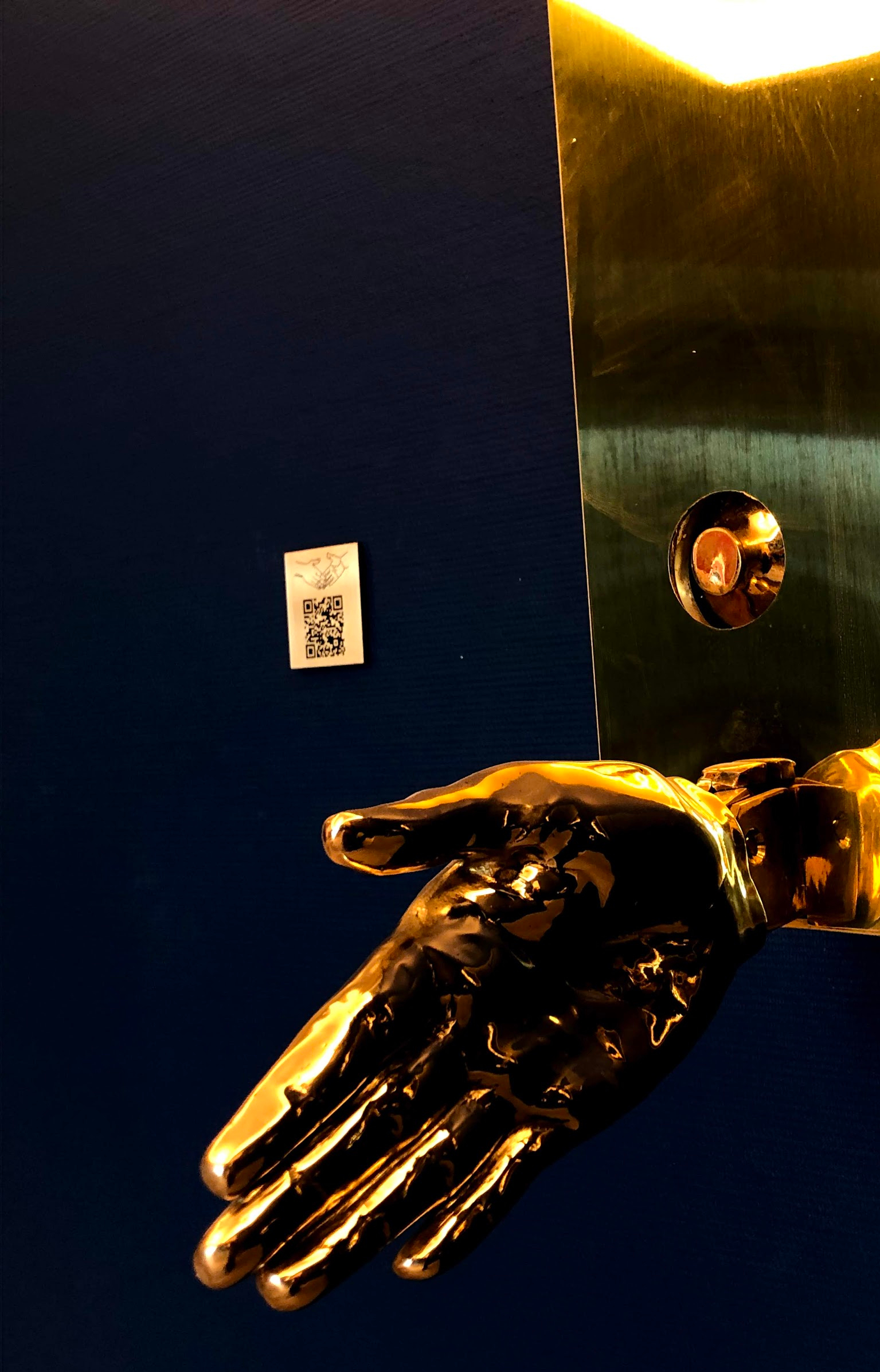 Action has been suspended due to the CV19 emergency – will resume soon.
(Jannotti Pecci Collection for The Britannique Naples- Curio Collection By Hilton)